Another month… another poll… or so it goes. The WO Academy has compiled the votes, and the poll is starting to change. Two unranked women shot into the top ten this month, and a few ladies took a nasty dive. The WO Poll still represents the best of the best, so without further ado. It's not like anyone reads the intro anyway. I don't even edit it.
1.
(1) Kristen Bell –
What more is left to be said? The girl is on fire without really doing anything. With
The WO Poll Woman of the Year Award
all but wrapped up, she really just seems untouchable at this point.
2. (2) Elisha Cuthbert –
Once again, Elisha keeps the number two spot on lock down. With only a few points between her and Kristen, we might finally have a contender to steal the top spot.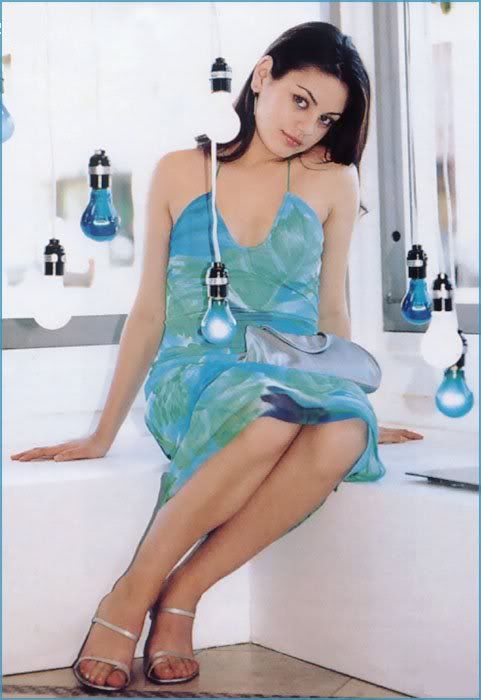 3. (NR) Mila Kunis -
…and we have a shocker. No, we know she's hot, and will not contest that issue. Mila sneaks out of the bubble, and straight into the number 3 spot. She just happens to be everywhere these days. We eagerly wait to see her in
Max Payne
. She'll most likely be the only worthwhile thing about that movie. The WO Propaganda Office feels strongly that Miss Kunis will not be leaving the poll anytime soon.
4. (3) Jennifer Love Hewitt -
Yes we still love her, but she needs to make herself more visible in a hurry if she plans on remaining in the top half of the list. We are starting to accept her lack of visibility, and that is truly a shame. When does the new
Ghost Whisperer
season start? Anyone?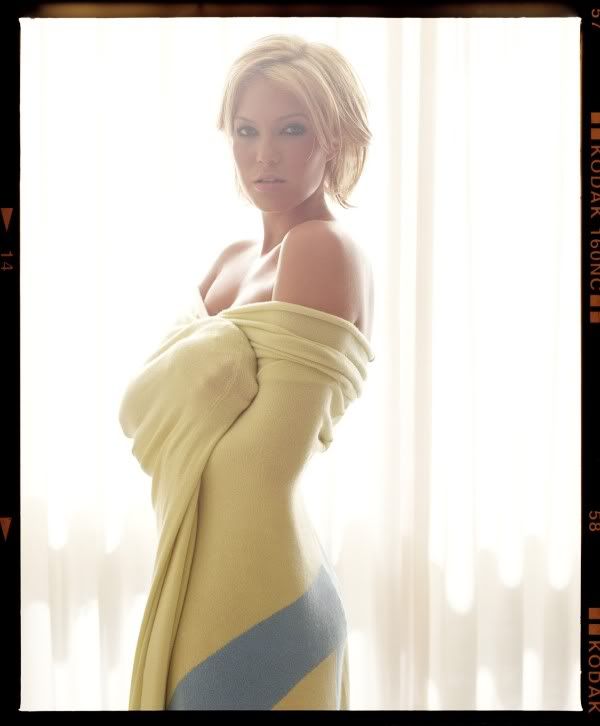 5. (6) Mandy Moore –
Mandy wears many faces… music, film, TV and whatever else she can get involved with. Now we're not really sure what she's doing these days, but she manages to climb a spot to the top half of the poll. I wish she'd let us know what she has going on; because I assure you… we'd promote the hell out of it.
6. (5) Olivia Munn –
Swapping spots with Mandy, Olivia drops a spot. She's working though, and that means we'll be seeing a lot of her. There's no reason to fret over the spot change, especially with the
Broken Lizard
movie in the works.
7. (4) Katherine Heigl –
If anyone fell victim to Mila this month it was Katherine. Buford seems to be tired of watching
Knocked Up
, and to be honest I don't blame him. She drops, but still manages to grab a decent amount of votes to stay alive. I'm sure she will remain on the list next month as well.
8. (NR) Eliza Dushku –
Unlike Mila, Eliza comes out of nowhere. Not even selected for the bubble last month, she breaks into the top ten like a rocket. It's not because of her likeness in
Buffy the Vampire Slayer: Season 8
(for you fellow comic book geeks out there), but geek TV genius Josh Whedon has a new show called
Dollhouse
coming out. Yes we are excited. Dushku and Whedon equal something a lot of us will make sure to DVR.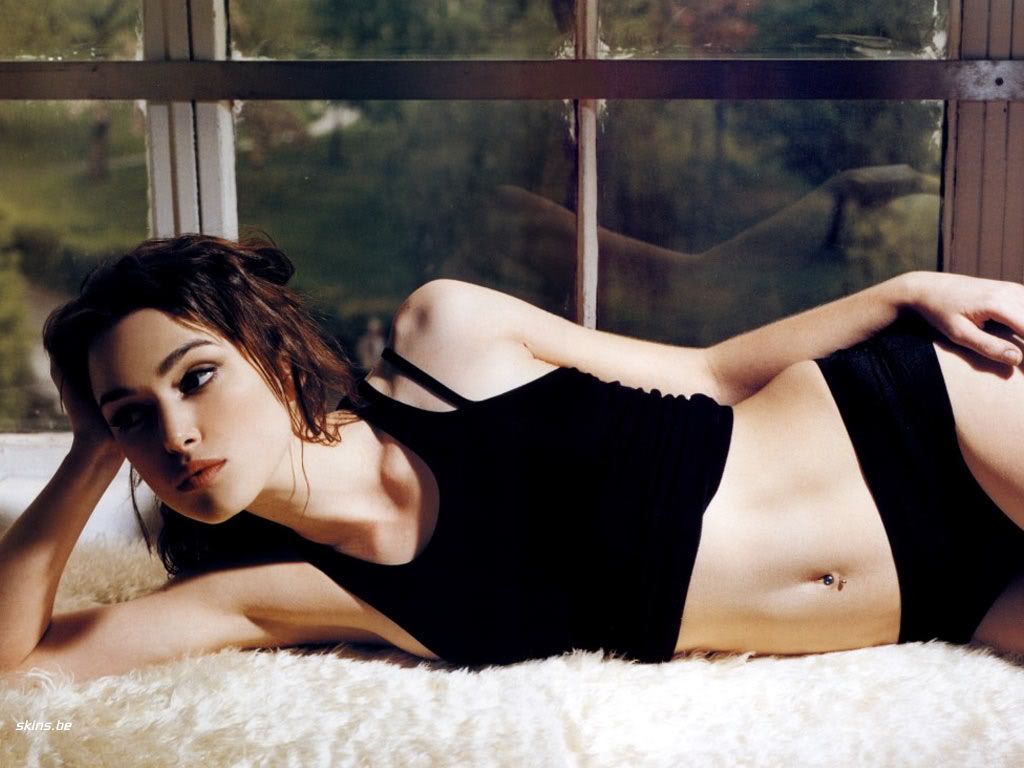 9. (7) Keira Knightley –
Last month we proclaimed her the number 7 girl, for holding on to the spot like a vice grip. This month she falls. Maybe we shouldn't make predictions anymore. A few of us are getting tired of period pieces, and we aren't ashamed to admit that. She's going to have to pull off something big to gain some ground next month.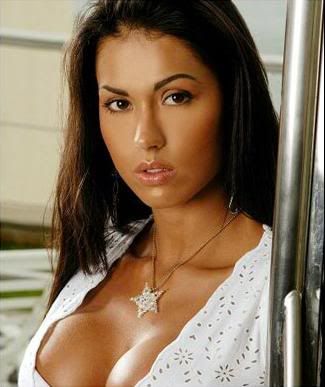 10. (10) Gracyanne Barbosa –
Holding on to the number 10 spot is Gracyanne. Maybe our Brazilian expert Speed can post a comment about her, because Brazilian papers look like gibberish to me. One thing that crosses all language barriers is hotness, and she has it.
The Bubble:
There were some changes to the bubble this week. Mila of course sky rocketed into the rankings, while
Megan Fox
and
Blake Lively
fell back into the honorable mentions. They join bubble contenders
Reby Sky
and
Vida Guerra
. Making their first appearances on the WO Bubble or WO Poll in any form are
Kim Kardashian
and
Dichen Lachman
. Now we all know Kardashian for one reason or another, but Dichen Lachman? Remember that name. WO Contributor Train mentioned her while watching
Aztec Rex
on the
Sci-Fi Channel
…. Don't ask. Well it turns out that Miss Lachman is also working on the very same Whedon project as Number 8 Eliza Dushku. Keep an eye out.
Until next time…
~Barry
Questions/Comments/Tips???
You should know how to reach us by now.