I beg all of your forgiveness. I know how obsessed you all are with the WO Poll, because I know how obsessed we are. It is late, and I apologize. You can stop sending the hate mail now. Let's get it started….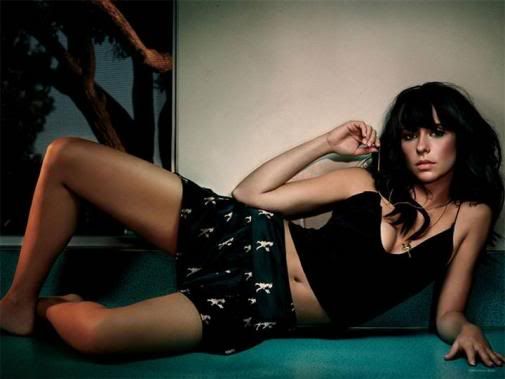 1. (2) Jennifer Love Hewitt –
It's a little known fact, but before the WO Poll existed in reality, JLH was our go to girl. Number one in all of our hearts, the WO Queen was knocked off by Kristen Bell in the creation of the first recorded poll. Jennifer returns to greatness this month, and the majority of WO Headquarters is glad. Over the course of the year she has fluctuated, but the new found body has found her back to the top. We still love you J.Love.
2. (1) Kristen Bell –
The Queen is dead… long live the Queen… I think more than anything Kristen's slip comes from lack of exposure. Sure she's around, but not around enough. Don't get too upset if you're in Ms. Bell's corner, nine months in the top spot is quite the feat. She isn't disappearing from the list anytime soon, so we'll just chalk up this fall to the re-emergence of Ms. Love Hewitt.
3. (3) Elisha Cuthbert –
Holding steady in the number three spot we have Elisha. Still hot and still on the list. The only problem I'm running into is something to fill up the rest of this space…. Forget it. Let's just look at Elisha. On a rare side note, it should be stated that points wise the top three women are far ahead of the rest, with a huge point drop off. There was a lot of movement this week, starting with…
4. (NR) Summer Glau –
Summer bypasses the bubble, and shoots straight into the number four spot this month.
The Sarah Connor Chronicles
are back on, and she is smoking in the print ads. If the robots that rise up and take over the world look like this… the WO might have to join their side in the revolution. You may say, "
Seriously?!? Robots over real live breathing flesh?
" I would reply, "
Look at her. 'Nuff said.
"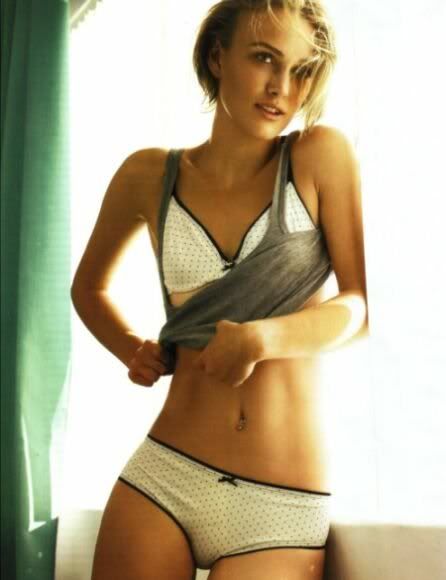 5. (6) Keira Knightley –
Up a spot this month we find Miss Period Piece herself. I'm still waiting on
Bend It Like Beckham 2
. I got the script all planned out in my head, and it doesn't involve her fighting over an Irish coach. So, Hollywood if you're listening… get in touch with my people.
6. (8) Nastia Liukin –
Alright look… Yes. She's young (
but legal
), and has a lot of future potential. We here at the WO are just extremely impressed with athletes, and we have no doubt in our minds that her tiny frame could brutalize any of us in a fight. Not that it would come to that. Exceptional women not only scare us at times, but fascinate us. She's got the
Wheaties
box and the medals to back up any detractors that think she shouldn't be on the list. We hope she has a long bright future in whatever she does, and we are sure she will with the endorsement dollars she's pulling in right now.
7. (5) Mandy Moore –
What happened Mandy? I'll tell you...
Where are you?
The last time we heard about you, you were rushing to the bedside of injured famous-overrated-nobody DJ AM. We respect you for that. It shows loyalty, to friends in times of need. Still that's all we've heard in forever. Give Michael Stipe a call. The world needs a
Saved 2
. While you're on the phone with him, ask him if REM is going to return to it's college rock roots ever. Some of us don't like the trying-to-hard-artsy direction they've gone. We miss you Mandy.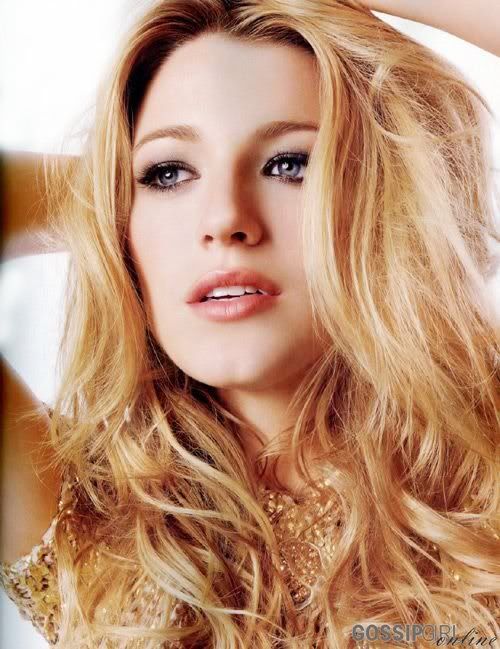 8. (10) Blake Lively –
Up two spots is the woman that Buford continues to campaign for, Ms. Lively. She has been on the bubble/list boarder for quite some time, and looks like she's gaining strength in the poll. This is a good thing for all parties involved. At the next WO Editorial Staff Meeting, maybe we can get Buford to do an in-depth review/piece on Blake and the rest of the
Gossip Girl
cast. I think it could be a classic.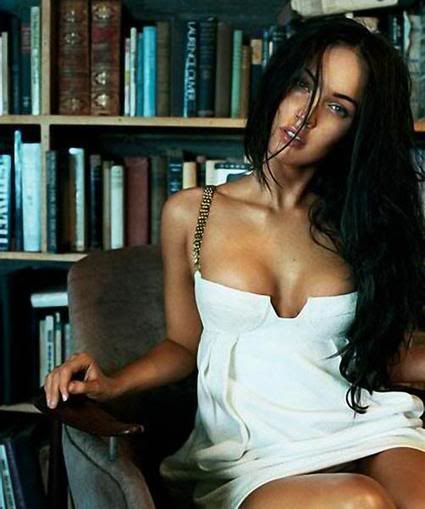 9. (NR) Megan Fox –
So she wanted to date a stripper. I'm sure you all know this by now, believe me the WO staff knows this by now. Could there be anything hotter than Megan Fox in the arms of a woman? No. Brian Austin Green does not count, because after doing some research he is technically a man. Ms. Fox gives us hope (much like Jennifer Love Hewitt, Mandy Moore and Kristen Bell) that any man has a shot at her.
Side note:
WO story idea. Hollywood vixens and the nobodies they date. I like it.
10. (7) Katherine Heigl –
Katherine Heigl is dropping like a rock. She actually tied for tenth place with Eliza Dushku, but the tie breaker came down to who had a higher rank in the previous poll. It was the only fair way to do it, because I believe Dushku has more potential for upward movement than Heigl at this point. If this is all I have to complain about, the list is not in bad shape. Katherine Heigl is still amazingly hot. No one can argue that.
The Bubble:
So here we are talking about the girls who continue to scrap (Ed.
I don't see no girls, Kenny
…) for a spot on the prestigious WO Poll. We already talked about
Dushku's
(Sept 08 #9) fall from the list in a tie breaker, what about
Mila Kunis
(Sept 08 #4) who took the biggest fall this week? I'm sure she'll be back as well. Stuck in the bubble this week are the always lovely
Olivia Munn
,
Heroes
'
Hayden Panettiere
,
Anne Hathaway
and
Gracyanne Barbosa
. These are all women who have tasted greatness before, and are not ready to give up. Returning to the bubble from her maternity leave is
Jessica Alba
, who is rocking a post birth body like never before seen. Joining her for their first weeks in the bubble are the ridiculously hot
Nicky Whelan
,
Brooke Burke
and the
original-Sarah-Palin
, Miss
Tina Fey
.
That's all for October, and we'll see you on time in November.
Questions/Comments? Hit us up.
-barry