Life has been hectic for us all, but with the help of R.U.D.I. (Referential Universal Digital Indexer) the WO's computer, July's list is done. The numbers have been crunched, the ties have been broken, and now it's up for you to enjoy.
1. (1) Kristen Bell –
Once again, Kristen has a tight grasp on the number one spot. Once again, she blew all the other competition out of the water. What more can be said about her? It's been proven time and time again, that Kristen Bell is the W.O. "
it
" girl of the year… so far.
2. (2) Elisha Cuthbert –
Another month removed from Sean Avery, and another month in the number two slot. Buford recently watched
Old School
again, and was quite impressed. With a few projects in production and in post-production, we're willing to bet she'll be near the top for awhile.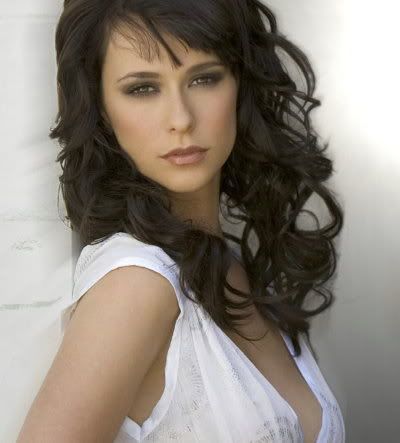 3.(3) Jennifer Love Hewitt –
Holding on strong in the number three spot once again, JLH remains in our minds and hearts.
Ghost Whisperer
still makes it on TV, and she is executive producing and voicing a character for the upcoming animated series,
Angry Little Girls
. The girl is keeping busy.
4.(5) Katherine Heigl –
Another romantic comedy in the works. Go figure. Heigl moves up a slot. Although some at the WO feel that
Knocked Up
is a tad overrated, she was in it, and a few of us watched it again recently.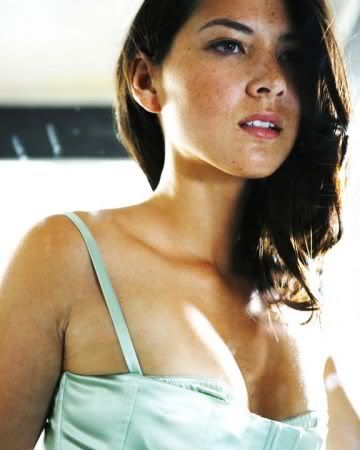 5.(4) Olivia Munn –
Down a spot, but don't fret Olivia. We still love you. I'm sure we'll love you even more when
The Slammin' Salmon
comes out. You know how we love
Broken Lizard
movies.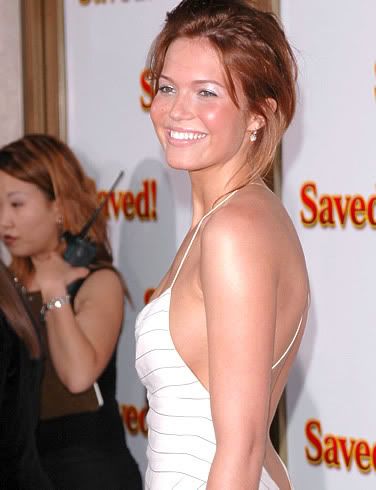 6.(9) Mandy Moore –
Taking a huge leap up the list. We'll maybe not huge, but she moves a few spots. Who knew Mandy was a UFC fan? That's pretty sexy. Also, it doesn't hurt that this video was brought to our attention.
Click Here For Link
Thank you
Smash on Yahoo! Music
for making this HOT cover of Rihanna's "Umbrella" possible. Shut up. It's good.
7.(7) Keira Knightley –
Miss Number Seven. She pulled into the seven slot in May, and hasn't left since. What's ahead for Keira? More period pieces. She's most likely the only reason any of us would even consider sitting through them. God bless you for making us all cultured.
8.(8) Blake Lively –
Holding strong in the number eight slot is Buford's discovery. If I'm going under the bus for the Mandy Moore video, then he goes under for being an avid
Gossip Girl
watcher.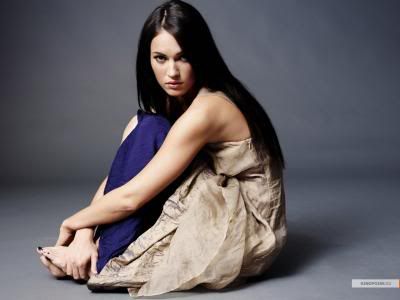 9.(6) Megan Fox –
Taking a dive, Megan switches spots with Mandy. It happens from time to time. We haven't seen her in awhile, but I don't see her dropping off the list next month. She's in
Whore
with Ron Jeremy and a
Transformers
sequel. If that isn't geek cred, well I just don't know what is.
10.(NR) Gracyanne Barbosa –
Climbing back out of the bubble and sending Vida Guerra down, Gracyanne pulls through with big news. She has been reupped as a Carnaval Queen. At least that's what our Brazilian informants have told us. I can't read the link, but maybe you can.
Click Here For Link
And once again the list comes to a close.
Vida Guerra
, as mentioned before, finds her way into the bubble. The company remains good down there with Lingerie Football League player
Reby Sky
,
Mila Kunis
and
Jessica Alba
. There are also some new comers to the bubble including
Julia Stiles
,
Anne "Agent 99" Hathaway
and
Cynthia "I'm getting half of everything" Rodriguez
.
We'll see you next month, and don't be afraid to leave a comment. Let us know how you feel about the list. Who's missing? Who shouldn't be there? You know the drill.
-barry