There comes a time... When we heed a certain call...
This month that call is the May 2008 edition of The WO Poll. No we weren't lazy in April. Things got written and never posted. Articles were started and never finished. Ideas were thought of but never put to paper. Life gets in the way sometimes. This month will be different. We promise... Without further ado...
THE WO POLL
1. (1)Kristen Bell -
Forgetting Sarah Marshall
has hit the ground running. The WO can not get enough of Kristen Bell. It's been said before, and I have a feeling it will be said many more times…. early candidate for WO Woman of the Year.
2. (3) Jennifer Love Hewitt -
JLH elbows her way back up to the number two spot. Besides looking extremely hot in
Ghost Whisperer
, she graces the cover of the May 5-11 2008 issue of
TV Guide
, dubbed "The Sexiest Woman on TV." Who are we at The WO to disagree with that?
3. (4) Katherine Heigl -
One of the few good things to ever come out of DC. Obama, Clinton and McCain got nothing on her body. Vote Heigl in 08. And yes. I will turn in my man card for watching
27 Dresses
with the girlfriend.
4. (2) Elisha Cuthbert -
Elisha takes a two spot dive. Why? Poor judgment. Maybe some of us at the WO were a little oblivious to the fact that she dated NHL embarrassment Sean Avery. (Get well soon Sean, but we still don't like you.) I'm sure she'll be forgiven soon enough. We'll get over the initial shock.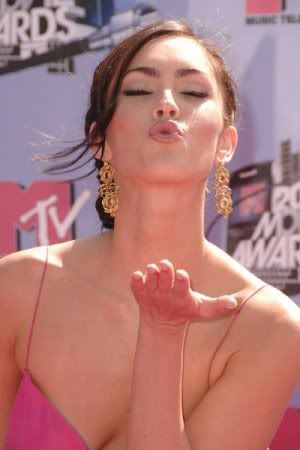 5. (9) Megan Fox -
Making a huge jump back up the list. WO headquarters took notice when
FHM
said she was the hottest girl in the world. Maybe she's not number one on our poll, but yes… we took notice. Proving once again that visibility can really help you out on the poll.
6. (NR) Olivia Munn -
The only newcomer to the poll this month, Olivia debuts at number six. A certain WO writer has been watching far too much
G4
lately. If that wasn't enough, he has started to force his opinion on others. Munn brings the funny daily, and like KBell, has worn Leia's metal bikini in the past. Nice.
7. (5) Keira Knightley -
Keira takes a slight slide this month, mainly due to lack of exposure. With a handful of movies in post-production, I'm sure she won't slide too far. If she does? You can count on her coming back with a vengeance.
8. (6) Mandy Moore -
Mandy drops two more places this week. Where have you gone? Hello? Mandy?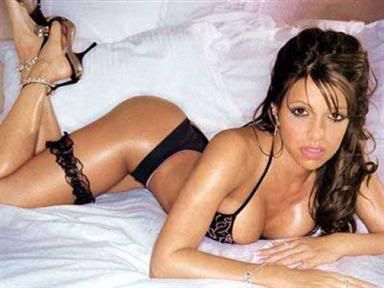 9. (8) Vida Guerra -
Vida drops a spot. This girl needs exposure. Yes I know people know who she is. Yes I understand that she's smokin'. The WO still wants to see more of her, and I don't mean just skin.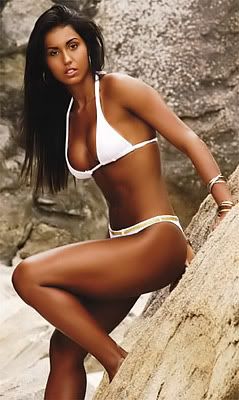 10. (10) Gracyanne Barbosa -
Remaining in the final spot for the second month running, we find Barbosa fighting to keep herself on the Poll. I wish I had something more to write about her, but the Poll needs to be posted. I just don't have time to make a certain WO staffer write something up.
That's the poll this month. With Heroes still missing, Hayden Panettiere becomes the only lovely lady dropped this month. Don't think we won't miss her. She is still making a push on the bubble. Joining her this month in "bubble land" is Blake Lively making moves to get back on the poll, and Mila Kunis who just seems to be everywhere lately. G4's Kristin Holt and still pregnant (as far as I know) Jessica Alba round it all out. Hah. Sometimes I even amuse myself. I just can't wait until the June edition. See you next time.

~Barry

Questions? Comments? We can always be reached at worthlessops@gmail.com